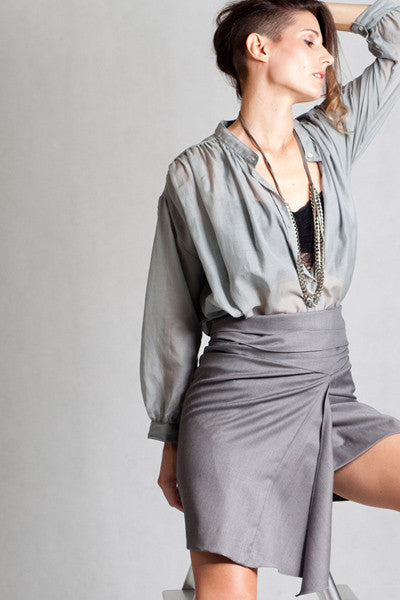 Adele Wrap Skirt
Our Adele Wrap Skirt is a 2 in one skirt.  It can be worn in front with a straight edge, or with the cascade side showing, for a chic draped look.  The adjustable waist sash helps you cinch your waist to your desired position, creating a gorgeously slimming look.  Wear it with our "Artist" Shirt.  
100% wool
great flexibility of fit for all body types 
beautiful animal print lining
professional dry clean only
Our size 1 fits like a  S/M, and also works for those who normally take size P.  Our size 2 fits like a M/L.