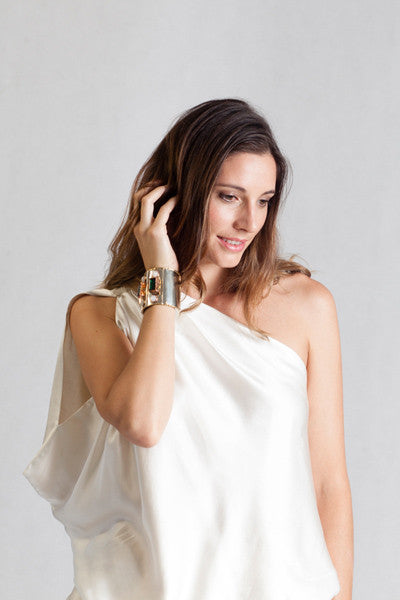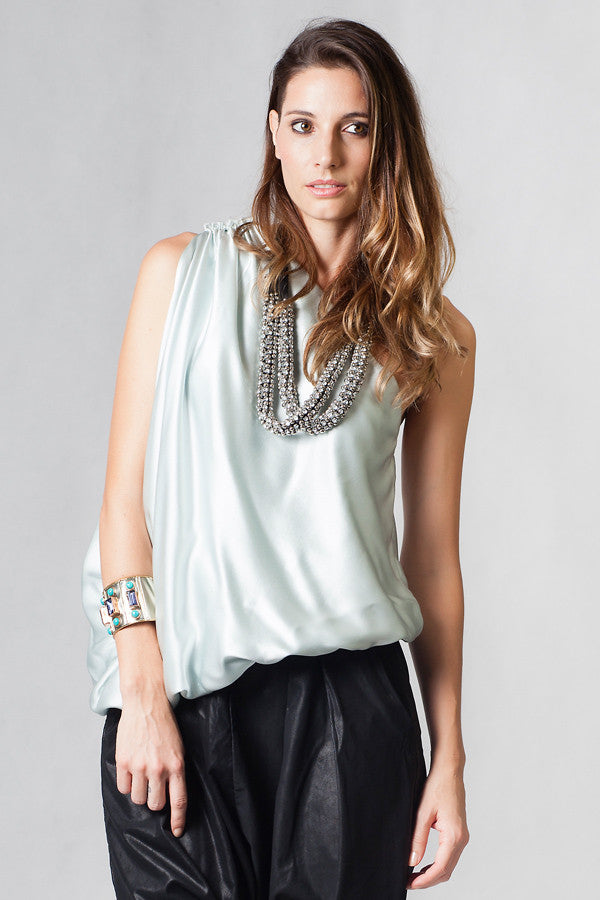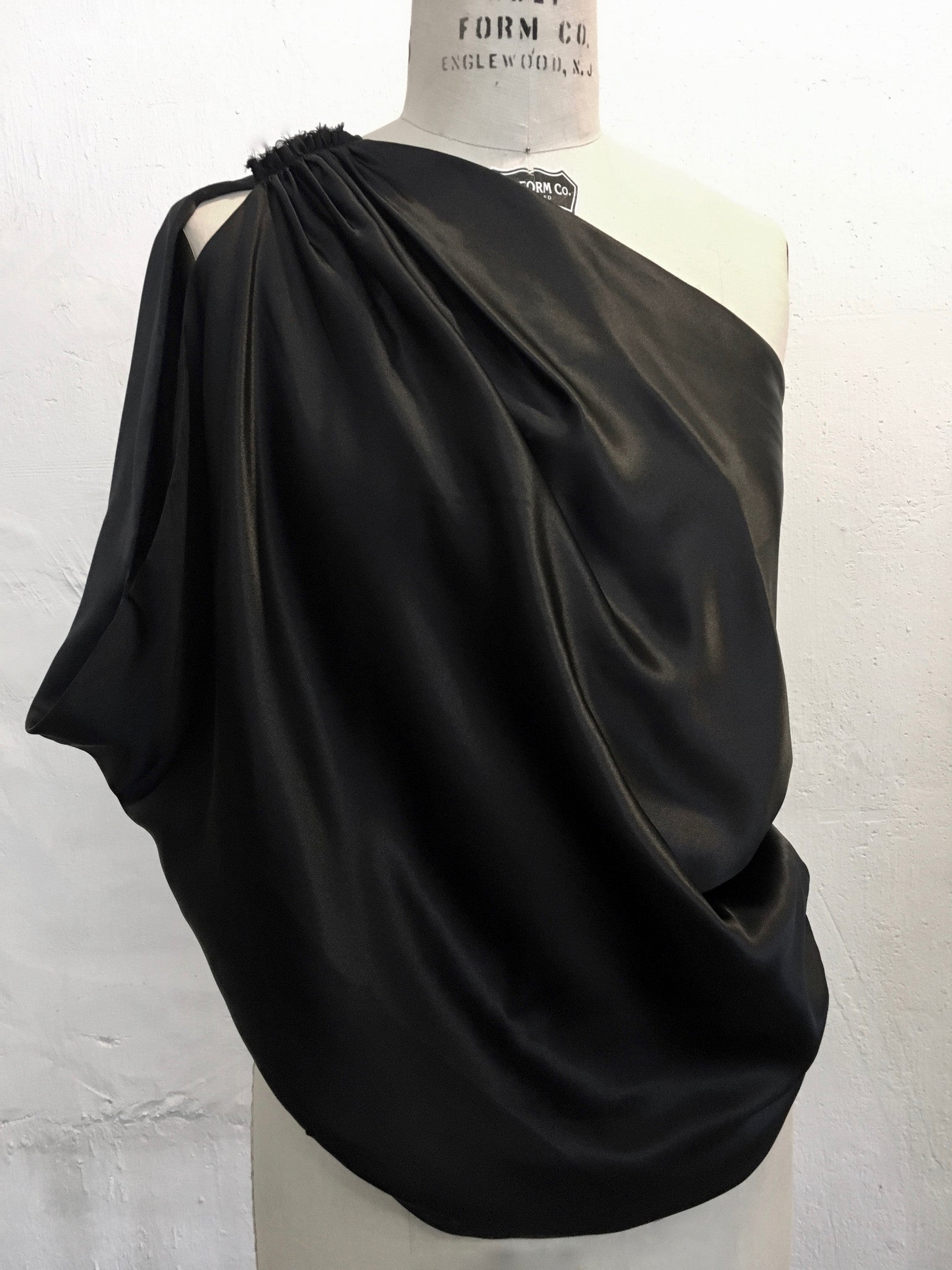 Phoebe One Shoulder Top
Our Phoebe Top has a loose and chic draped finish that is flattering on all body types.  We believe that every woman loves her shoulders and this style certainly celebrates that belief.  This style is a perfect union of chic and comfort.  Wear it with our "Diana" Cuff.
100% silk charmeuse
Lining in cotton/silk poplin for comfort and breathability
Professional dry clean only.
Our size 1 is suitable for sizes P, S, and M, depending on how much drape the wearer desires.  Our size 2 is ideal for sizes M, L, and up.